Influencer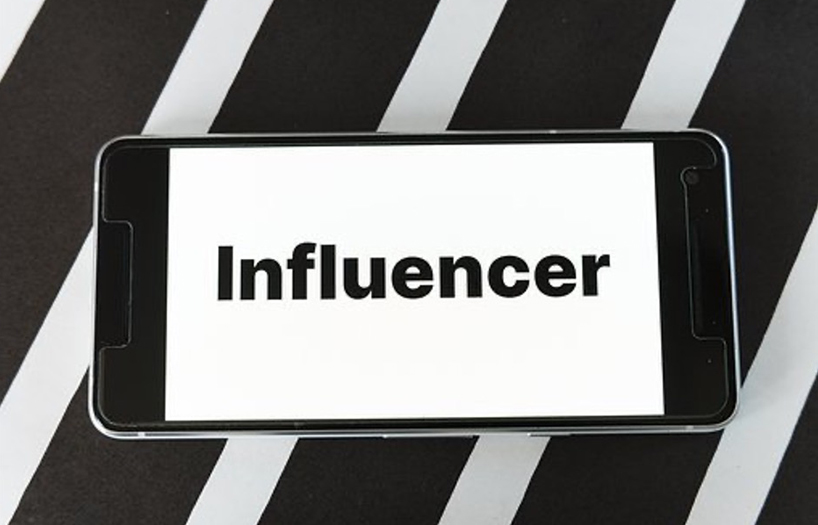 A digital influencer is a person who can give a big boost to your online marketing strategy, because as the name suggests, they have a certain influence on a certain group of people, called community. In this article we are going to talk about who is considered an influencer, the different platforms they work on and of course how they can benefit your business in its digital strategy.
What is an Influencer?
Influencers are people who have a certain credibility in a specific topic, something important is that not only people who are world famous can be considered influencers. Nowadays there are people with specific audiences who trust their opinion and sometimes make a decision based on their comments.
Why Influencers Are Important in Your Social Media Strategy?
Let's give you an example, imagine you want to buy a new car, but you don't know which one to choose, you don't know what brand or what features etc., what do you do? Undoubtedly the first answer would be to ask the opinion of someone else, but not just anyone, but an expert on the subject. Precisely one of the objectives of influencers is to advise people to make the right decisions. However, this is not the only advantage they can offer you in your social media strategies, at preference we believe that to understand the true potential of an influencer you need to know all the benefits of such a strategy, here is a list of the most important ones:
– Increase the positioning of your brand or business.
– Generate greater trust among people towards your brand
– Achieve and maximize conversions
– Profiling and getting to know your target audience or Buyer persona better.
– Reach your audience in a more direct way.
How to Choose an Influencer?
Here are the most important characteristics when choosing a content creator:
1. Professionalism: seriousness and professionalism is something indispensable and should not go unnoticed by thinking that it is about social networks, because to generate the expected success in our campaign, you have to be sure that the influencer you choose is professional and honest.
2.Engagement with the audience: we know that most people only look at the number of followers of an influencer's social network, but the engagement or better called interaction that the influencer has with his audience is an important factor to consider.
3.Brand or product profile: not just any influencer can promote and influence their community about anything, it is necessary that it is directly related to the interests of the influencer and their community.
4.Content is king: we have heard this expression almost in any blog and digital marketing video and today it remains a constant, the influencer is obliged to create quality content about the product or service, as it is a determining factor to create interest in their community and generate conversions.
5.Reach: as well as the interactions of the community with the influencer are important, it is well known that the reach of the blogger drastically affects their results in your strategy, when looking for an influencer think about how many people will see your content at the same time that you take into account the above points, if you meet all the requirements and has a good reach; we are sure that the campaign will get good results for your brand.
Types of Influencers
It is important to think about the type of influencer we are going to work with, because depending on what our brand sells, whether products or services, we have to focus on different characteristics such as:
– The communication of the brand
– The values of the company
– How you speak to your target audience
– How many followers the influencer has
– Influencer's audience makes sense with my product or service
– Interaction within the community
Within each of these aspects we can find influencers of different types:
1.celebrities (1 million followers and up): people who stand out in a specific niche such as music, sports, entertainment etc.
2.Opinion leaders (between 5k and 100k followers): this type of influencers are experts in specific topics such as communication, values, social, journalists, ecological issues, etc.
3.Influencer Explorer (between 50k and 500k followers): these are people who focus on healthy curiosity, curiosity, innovation, trends, new things and recommend them to their community.
4.Communicators (from 10k to 1 million followers): people with a sense of humor, empathetic, charismatic and who have a strong relationship with their community as bloggers, and who have an important positive reputation.
Influencer Marketing Effectiveness
In order to measure the effectiveness of your digital marketing strategy, you need to take into account the following points:
– Volume of publications: the total number of publications made by an influencer during a given time on their social networks.
– Volume of comments: how many comments their posts generated on the influencer's networks.
– Unique users: means how many people have participated and interacted in the influencer's call to action.
– Average number of engagement: metric that refers to the average number of interactions over a single session, in order to measure how many times, the user interacts on average.
– Impressions: how many times the influencer's content has been shown on their social network, again this metric is used to calculate reach.
– New followers: how many accounts have started following the brand after the influencer made the post or call to action, although using a large number of influencers could have complications in determining an accurate number.
– Conversions: analyze the results achieved, conversions depend on the objective of the brand and campaign that is executed, both a conversion can be to leave an email, buy, click or download a virtual product.
So this way you can find out if you are getting the expected results and even how to improve them depending on the situation and effectiveness with the influencer.
At Preference we can help you create effective influencer campaigns, for more information click here.
Use in A Marketing Strategy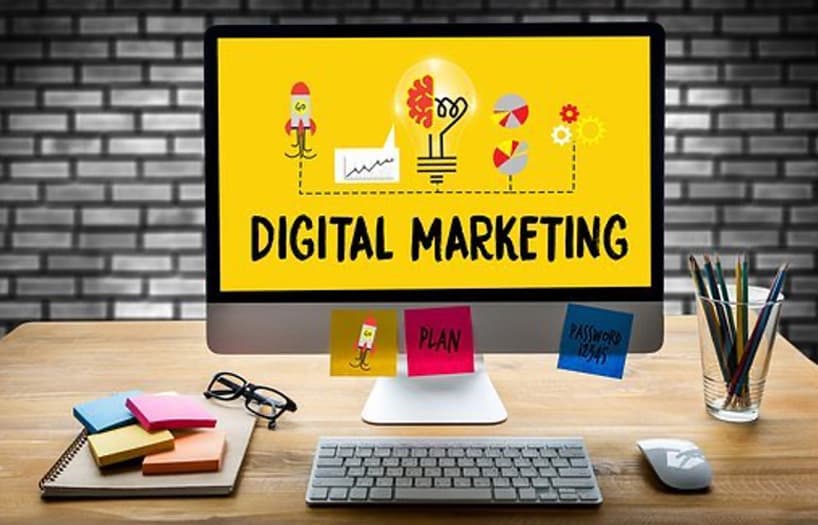 How can we include an influencer in our business or digital project? Depending on the situation we are in we can make this decision.
New Brand:
When we launch a new product or service to the market again people do not know you and do not know if they can trust you, that is why working with an influencer can be a good idea for people to reach us and trust the brand.
Promote a brand action:
If we want to give a boost to our digital advertising strategy, the relationship with an influencer is a good idea, being a leader in a specific niche their positive opinion about our product or service will be a great ally to achieve positive results.
Events:
Here we talk about working on the philosophy and values of the brand, since for an influencer to give a positive opinion he has to recognize and understand the vision and mission of the brand, so including him in events as a brand ambassador would be a good way to achieve an interest in his community towards our project.
How to Find an Influencer?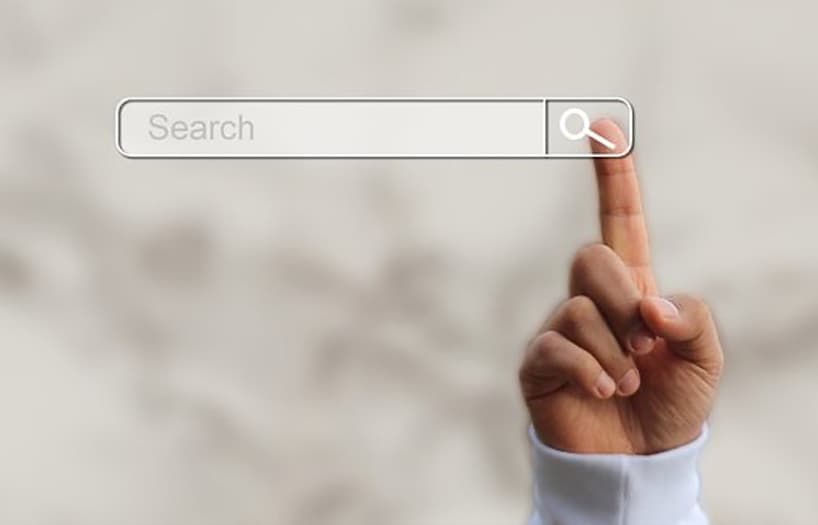 There are different ways to find an influencer:
1. Hashtags
2. By geolocation
3. Using keywords
Let's say we need to find bloggers to increase sales of a specific product. The first idea would be to look only for influencers that focus around the product's niche. However, this does not mean that this will be the most effective channel to increase sales, since different hypotheses have to be launched at the beginning of the campaign. This will allow us to collect statistically sufficient data to infer the effectiveness of the content creators.
At Preference we can help you create effective influencer campaigns, for more information click here.
Influencer Rates
Influencer rates in theory should depend on the profit that could be made, since no one likes to invest money without expecting anything in return, right? There is no single rate for influencers, however, we can make an estimate: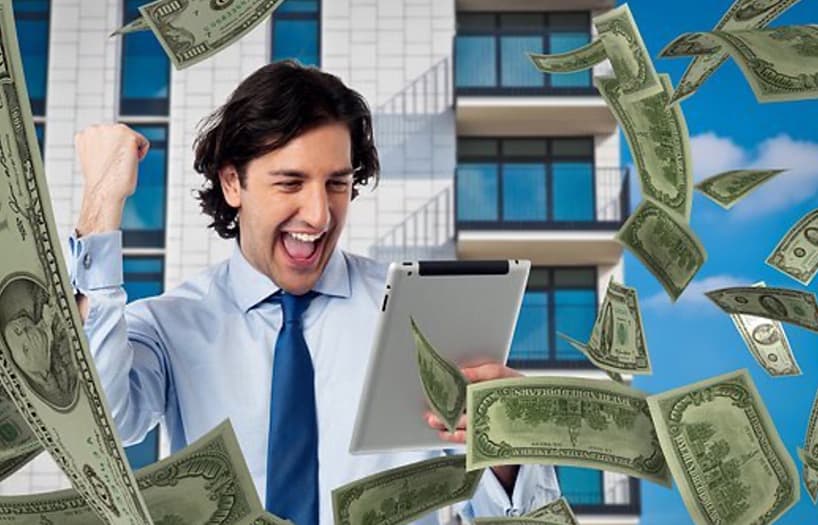 – 100 USD for every 10 thousand followers
– 1000 USD for every 100 thousand followers
– 10000 USD for every million followers
YouTube
1. https://www.instagram.com/whinderssonnunes/ 58,1 million followers.
2. https://www.instagram.com/hudabeauty/ 50,2 million followers.
3. https://www.instagram.com/lelepons/ 48 million followers.
4. https://www.instagram.com/nusr_et/ 44,4 million followers.
5. https://www.instagram.com/danbilzerian/ 32,7 million followers.
6. https://www.instagram.com/amandacerny/ 24 million followers.
7. https://www.instagram.com/zachking/ 24,5 million followers.
8. https://www.instagram.com/chiaraferragni/ 26,8 million followers.
9. https://www.instagram.com/pewdiepie/ 21,8 million followers.
10. https://www.instagram.com/camerondallas/ 23,1 million followers.
Instagram
1. https://www.youtube.com/user/PewDiePie 111 million subscribes
2. https://www.youtube.com/c/MrBeast6000 93,7 million subscribes
3. https://www.youtube.com/c/KidsDianaShow 93,5 million subscribes
4. https://www.youtube.com/channel/UCJplp5SjeGSdVdwsfb9Q7lQ 90,8 million subscribes
5. https://www.youtube.com/channel/UCvlE5gTbOvjiolFlEm-c_Ow 80,8 million subscribes
6. https://www.youtube.com/channel/UCOmHUn–16B90oW2L6FRR3A 73,5 million subscribes
7. https://www.youtube.com/c/KondZilla 65.6 million subscribes
8. https://www.youtube.com/c/DudePerfect 57,3 million subscribes
9. https://www.youtube.com/channel/UCEdvpU2pFRCVqU6yIPyTpMQ 55.1 million subscribes
How Much Do Influencers Earn?
In order to understand how much content creators, earn we need to understand which group they belong to, we divide them as follows:


– Nano-influencer: can earn between 10 to 100 dollars per publication.
– Micro-influencer: can earn between 100 to 500 dollars per publication.
– Macro-influencer: can earn 10 thousand dollars per publication or more.
– Celebrities: from $500,000 upwards per post
If you are a blogger and have more than 1500 followers in your social networks, you can collaborate with us. Just register here and one of our scouts will contact you.
How to Become an Influencer?
If after reading all this information you would like to become a content creator, we recommend you to follow the following steps to become one:
1. Be constantly active on your social networks.
2.Use #hashtags to categorize your content on the internet.
3.Tell your community who you are, talk about yourself, your interests and your passions, generate empathy with people and they will follow you.
4.Focus on a specific niche, so it will be easier to build a community and segment it better.
5.Show what you do, share some tips that can be helpful to your community, this will help them identify you as an expert on the subject.
6.Focus on your community, take care to understand who sees you and what they want to receive from you.
7.Share your content to make it viral, interviews, challenges or anything extraordinary that you do.
8.Collaborate in the creation of content with companies in your segment, even non-profit ones, so people can get to know you and see what you are capable of.
9.Create alliances with other content creators of your same rank and niche, remember that unity is strength.
10.Size does not matter (not much), remember that to monetize your work with an influencer what matters most is the interaction and trust that the user has with you, the more influential you are in the user's life, the more you can monetize.
What Topics Are Popular Among Influencers?
We present you a list of topics of interest that are trending on social networks, so you can choose a niche as profitable as possible:
Fashion
Thousands of bloggers are talking about fashion topics, how to dress, what to wear, what kind of clothes to buy and seasonal trends throughout the year. Some macro bloggers even have collaboration with brands like GUCCI or Armani among many others.
Fitness
If you are looking for something more active we recommend Health and Fitness, so you can encourage the practice of certain types of exercise for the welfare of people, the key is consistency and discipline if you focus on this issue.
Sports Cars
Nowadays we know that everyone loves sports cars and that is noticeable in social networks, bloggers are talking more and more about exotic cars, premium and with different features, as it is proven that many users like these topics.
Travel
One of the most profitable and best paid niches is travel and it is not a secret, as we have said before, this niche requires more time and effort to generate content so it is one of the most expensive.
Music
If you like music, art and everything in the creative niche we recommend you to focus on this topic in your social networks, there is a lot of potential today and more and more platforms that support the artist to generate and grow their community.
Pets
If you are an animal lover we recommend the pet niche, today it is a growing and trending niche that has not yet been sufficiently exploited and we believe it is an area of opportunity in which you could work.
Food
Do you love food as much as we do? Then this will be the niche you can focus on, it is true that it is a very competitive niche, but it is incredibly profitable if you know how to grow your community and show them the valuable content you can offer them.
Mamas
The niche of moms, lifestyle and babies is something that is very profitable, since nowadays many new parents are looking for help on how to be a parent on the internet and what better way to create a community if you show empathy with your content focused on this.
Games
It is well known that video games are a pioneer topic with content creators on the internet and its different platforms, but that does not mean that it will not work to create a YouTube or Twitch channel to generate a community, every day new games come out with different themes and even technological advances are allowing to reach with different sensations and experiences such as virtual reality, so if you are a fan of technology and video games we suggest you to take it into account.
Vegans
Last but not least a topic that is trending worldwide are the vegans, those people who do not eat meat, but do not consume any type of food or animal products, this is a somewhat delicate issue that only a few could cover, but we are sure that if you have passion for the environment and animal welfare you will go far.
If you have been interested in this article about influencer marketing and need help planning your strategy, we would be happy to help you by clicking here.
FAQ
What is an influencer on social media?
It is a respected and admired person with a point of opinion that carries weight in their community and is considered an expert on the subject, with a preliminary story to go with it.
What is the function of an influencer?
As the name says, the function of an influencer is nothing more and nothing less than to influence, in the niche or topics in which this person is specialized, generating trust with and through his or her community.
What do you have to do to become an influencer?
It's simple, define in which niche you want to become a content creator, make the decision, be consistent, create quality content, collaborate with companies and other influencers of the same topic and be interested in your community.
What do influencers bring to the table?
Valuable content, trust, public opinion and setting an example to people who aspire or are interested in the lives of bloggers. That's why it is very important to always provide valuable content.
What is an influencer? Example:
An example of influencer is "Kids Diana Show". Diana is a six-year-old superstar kid from Ukraine with her channel Kids Diana Show. This channel is a complete children's entertainment channel and is loved by people worldwide.
The videos are primarily of the little kid's playing time with her brother Roma, Peppa Pig, or Hello Kitty. Interestingly, Diana pretends to play ice cream shop, is a hit, and has earned 377+ million views alone. The channel exponentially rose when it gathered 178 million monthly viewers. Different channels starring Diana presented the show in nine other languages, which further gathered 4.4 billion views.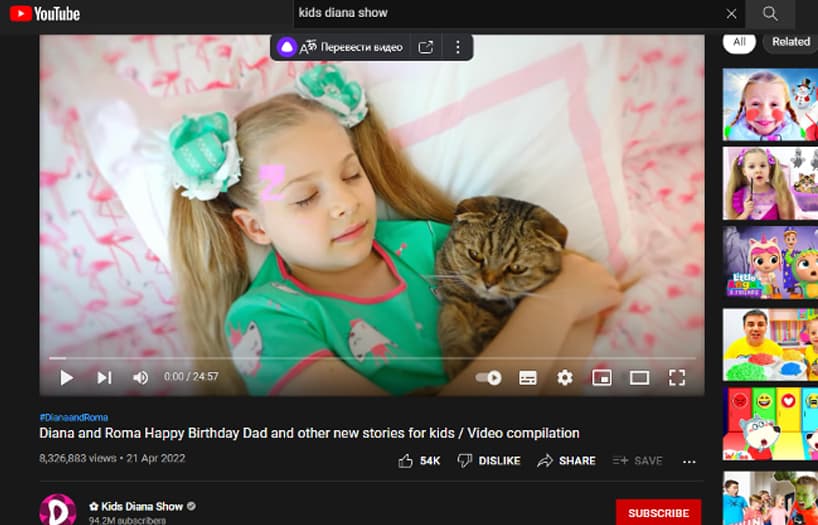 This 6-year-old delight intrigues the viewers with her playful adventures. All across the globe, plenty of kids and even parents relate to her videos.
Her popular series Love, Diana is a production of 40 episodes. It is produced by Albie Hecht, an award-winning kids' producer. This series is adventure-filled and has a positive lesson about friendship, family, love, and the power of play. Therefore, kids learn a life lesson and have some fun with each episode.
What is a brand ambassador and what is the difference with an influencer?
The content creator is a person with whom the brand approaches to promote their product, service and generate conversions, but based on a digital strategy, however this can happen only once depending on the strategy, and the brand ambassador can be a loyal customer or fan of the brand with which he is constantly recommending products or services because they are really good and in many occasions it is not necessary to pay him for a strategy, since this is organic.