What is Facebook?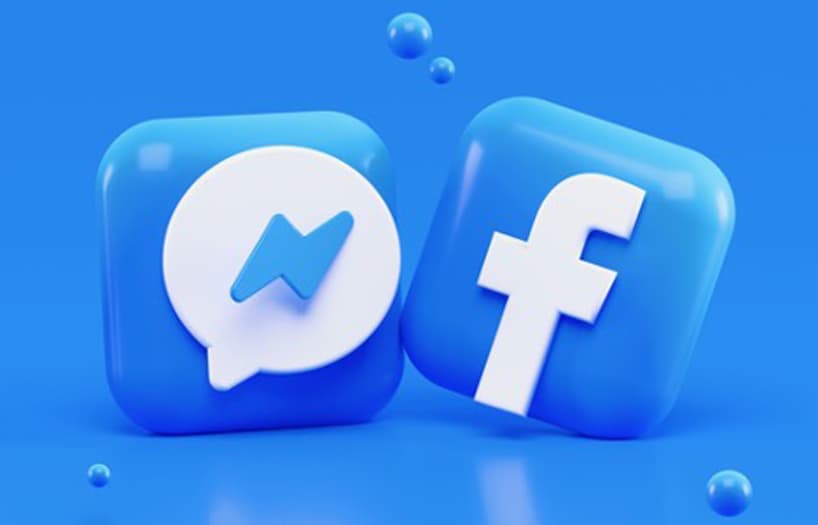 1. What is it Facebook?
2. The target audience of Facebook?
3. Registering for Facebook?
4. What to do on Facebook?
5. What does Facebook consist of?
6. Mobile version
7. What is the difference between Facebook and other social networks?
8. Brand promotion
9. Main article: Like button
10. History of the Facebook
Facebook is the most popular social network in the world. The total number of users has long since passed one billion. At the same time, it is not very popular in Russia and the CIS countries.
Facebook is a social network, developed in early 2004 and brought to life at the end of the same year by Mark Zuckerberg. At first, the site was called The Facebook and only Harvard University students had access to it. Later it was expanded to all students in the United States and two years after its launch, anyone who was 13 or older with a personal email address was able to have a Facebook account. As the audience expanded, the site slightly changed its name to just Facebook, under which it continues to develop to this day.
The Russian-language version of Facebook was launched four years after the creation of the network. Users of the network are usually divided into two camps: they are fans of this site and those who are not quite satisfied with the functions responsible for how to use Facebook.
Facebook allows you to increase your circle of acquaintances and business contacts, as well as to enter a professional environment without much difficulty. Users engage in discussions about economics, business, politics, travel, sports, art and other interesting topics within the network pages.
With Facebook, you can expand your business horizons, create useful business connections, strike up a pleasant conversation, and share your opinion on the issue at hand. Within pages and profiles, there are so many topics to discuss. And that's just part of the useful professional freedom Facebook gives you.
This social network is a powerful tool that allows you to reach a huge audience, which will be useful for businessmen and companies.
The target audience of Facebook
n the mid-twenty years in Russia was popular "live journal" – Live journal, but after the appearance of Facebook in Russia – many people began to go to this social network. Consider its target audience:
Man/woman from 25 to 55 years old.
Higher education.
Resident of the capital or a major city.
Works in a large company, businessman, freelancer, IT-specialist, cultural worker.
Active lifestyle.
Interested in business, IT-technology, politics, culture, art.
People come to Facebook to make business contacts and acquaintances.
Registering for Facebook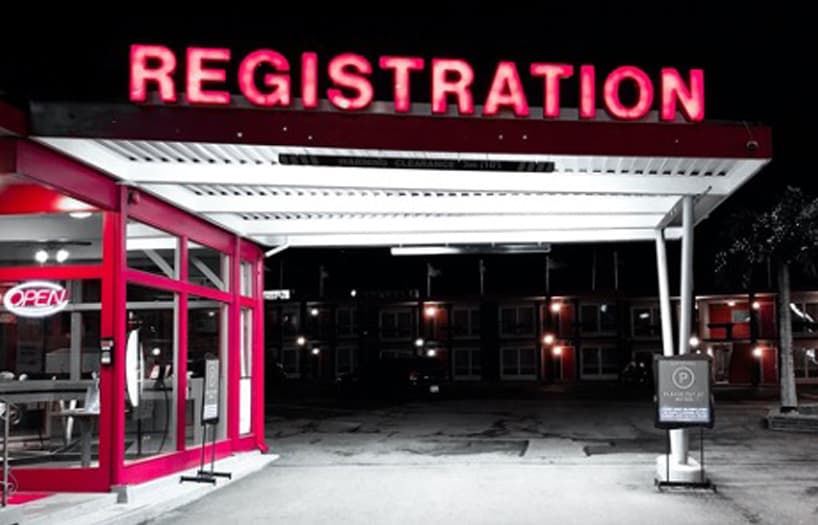 In order to get a personal account on Facebook, you need to go through a standard registration on the official website facebook.com. There you are asked to fill out a registration form, all fields of which are mandatory:
1) first name;
2) last name.
3) personal email address (to be used to enter the site).
4) password (must include Latin letters and numbers).
5) gender.
6) date of birth.
Facebook registration.
The date of birth after registration can be hidden for viewing. After completing the form, you should click "Register", then you will be sent an email to the specified email address with confirmation of registration.
Next, Facebook will ask you to make a few more steps before you start to fully use the service:
1) Find your friends: the site offers to find your acquaintances already registered in the network, with whom you communicated by e-mail (mail.ru, gmail.com or other service), as well as by "Skype".
2) Profile information: indicate your school, university and place of work, as well as your name in English and Russian.
3) Profile picture: you can upload a photo from your computer or take it with your webcam.
What to do on Facebook?
"Facebook is a classic social network. You enter personal information (country, city where you live and visited, age, education, place of work, and so on), add photos and videos, create lists of your preferences (watched movies, favorite music and artists, teams and athletes, restaurants, clubs, events, and the like).
You can correspond with friends, post interesting posts, and use additional programs within the network – games and various polls.
On Facebook you can:
attract useful people to your business,
look for new contacts and connections online,
Targeted advertising to users,
contact with users,
post videos,
viewing feeds, like tags,
Reposting posts you like,
Discussing interesting topics with friends and subscribers,
public communication with the audience,
instant feedback on published information,
mobile version of the site,
posting of information about professional activities,
opportunity to promote the page itself or its internal functions,
testing of audience demand.
What does Facebook consist of?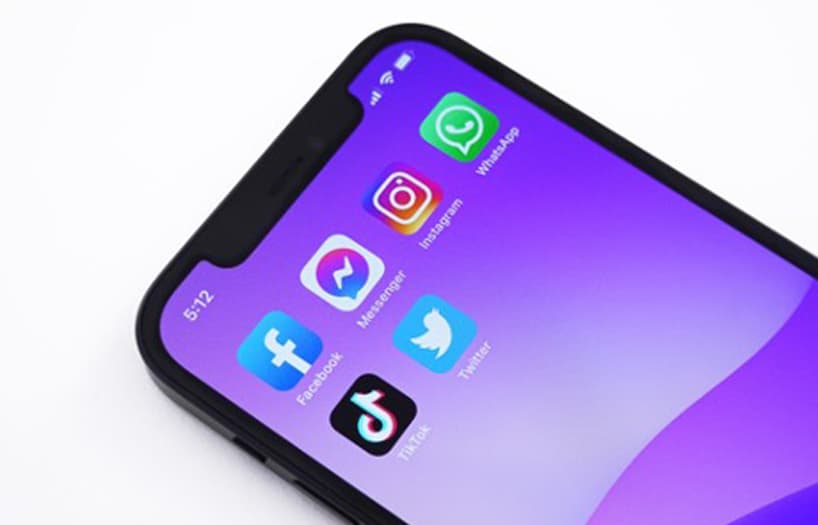 Every social network, whether it's Twitter, VKontakte, Facebook, Odnoklassniki, Google+ – has profiles, groups have different functionality and are used for different purposes. To get a competent approach to learning the useful features of Facebook, let's break down the basic concepts:
User Wall – a page within your profile where you post posts designed with text, photos and videos.
Post – a Facebook post.
Friend (Friend) – a user added by mutual consent. A person who has clicked 'Like' on your page is a follower.
Newsfeed – a part of the user's profile where news from your friends' pages you are subscribed to is displayed.
Like button – by clicking it, user becomes not only a subscriber, but also receives a notification about new photos and news from your site and posts them to his/her profile feed.
Personal profile – a profile that contains information about you. Facebook uses your real first and last names and asks for your passport if you use someone else's information.
Facebook Page – The page forms a community of people where users can communicate. You can set a short beautiful address, it is well indexed by search engines and is a basic tool for various types of business.
Facebook Group – is created to communicate on a specific occasion. It has limited functionality, however, it allows you to share your opinions and find friends of interest.
"Facebook" and a personal website.
You may not have your own website, but a social networking group or community is a basic thing for business. Many people start an account and create a page with their business. This can be a profile of the firm, or a group for your personal business, for example, if you custom sew clothes or paint pictures.
If you have a page in the social network and personal site, then to achieve your goals, it is necessary that these two resources have been linked. To do this, a special widget for your Facebook community is placed on your site. What is a widget?
A group widget is a small block which contains information about your page in the social network, the number of subscribers and the last posted post. With its help, the site visitor can also join the group and be always aware of your latest news.
How do I add the "Facebook" widget to my website? To place it, you need to insert a special html-code which can be obtained on the Facebook website in the section for developers.
Mobile version
Many sites exist in two versions: regular and mobile. The mobile version of the Facebook service has a more simplified interface. There are no extra pictures and videos, only text, which greatly increases the speed of page processing. How to use Facebook in this simplified version? You can use all the functions of Facebook: browse pages, photos and videos, write messages, change your status, comment and much more. We have to say that already more than a third of social network participants use mostly the mobile version of the site.
What is the difference between Facebook and other social networks?
The main difference between Facebook and other social networks is a number of features not available to other social networks. The most valuable of these is privacy settings, although it has already appeared on VKontakte. The owner of the account has the right to fully regulate access to his page in general and in part.
Brand promotion
Facebook is a popular social network as a way to promote companies' products or services. Facebook gives users the opportunity to leave feedback, as subscribers can comment on publications, give ratings to brand pages for others to see. Facebook can link to the product page on Twitter, as well as send reminders about events. A 2011 study linked 84% of "engagement" or clicks to likes that link to Facebook ads. By 2014, Facebook restricted the posting of content from company and brand pages. Changes in Facebook's algorithms reduced the audience for unpaid business pages (which have at least 500,000 "likes") from 16% in 2012 to 2% in February 2014. As of May 2018, 93% of marketers use Facebook to promote their brand globally. In April 2020, Facebook began testing a new feature that will insert a set of thumbnails previewing posts from companies you're not already subscribed to. The thumbnails will appear directly below business page posts and will focus on a similar topic. The testing will be in response to the iOS 14 update, which has made it harder for advertisers to track users.
"Like" Main article: Like button
Facebook's "Like" button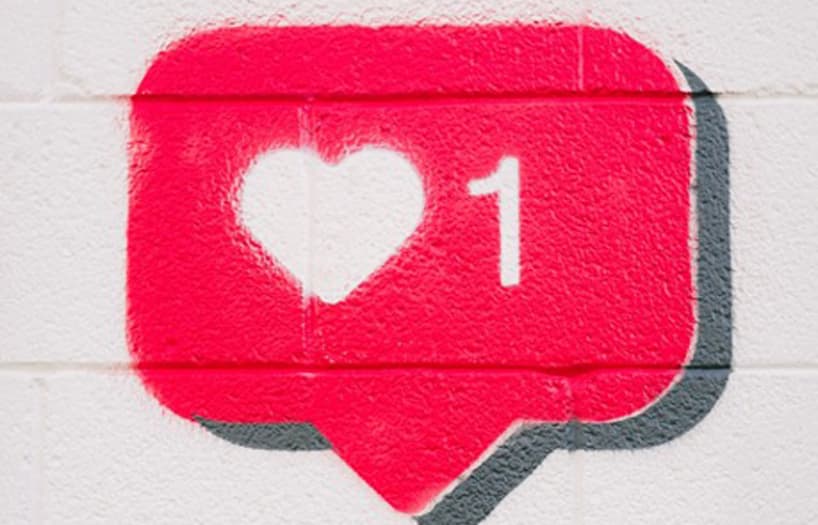 A "Like" is an expression of agreement or approval for a post you like. For example, if a Facebook user likes a certain song.
On January 23, 2013, Facebook renamed the "Like" button from "Like" to "Like" for Russian-speaking users.
In 2015, Facebook launched beta testing of a new "Reaction" feature for users in Ireland and Spain. The main objective of the new feature is to give users more ways to express their attitude toward content than was possible with the traditional Like button, through the use of animated emoticons with different emotional connotations.
In 2015, Facebook began testing a new advertising feature for its mobile app. The feature was called "Shopping. The main purpose of the innovation is to show users advertisements for various products in their news feed. The types of products will vary depending on their interests, contacts and their activity.
On February 24, 2016, Facebook introduced five new types of reactions when using the "Like" button. Now with this option account owner can express surprise, laughter, sadness, anger, and love. To choose one of the options, you need to press and hold the "Like" button
History of the Facebook
The idea for Facebook goes back to Mark Zuckerberg's early youth, when he attended a private school, Phillips Exeter Academy in New Hampshire. The school published an annual directory of students' names, addresses and photos (literally, "book of faces", "face book" – Facebook, and when Zuckerberg enrolled at Harvard University, he took the initiative to create a similar network resource, but the administration of the institution refused him, citing privacy policy. Then on October 28, 2003, Mark Zuckerberg, as a sophomore, wrote code for the Face mash Internet site that used photos of people in pairs to choose who was more attractive.

To accomplish this, Zuckerberg hacked into secure sections of Harvard University's computer network and copied private photos. Harvard did not have a student "album" (a directory with photos and basic information) at the time. Face mash attracted 450 visitors and 22,000 photo views within the first two hours of operation.
The site grew quickly, but was shut down a few days later by Harvard administration. Zuckerberg was accused by the administration of violating security, copyright, and privacy; the punishment was to be expulsion. The charges were eventually dropped. Zuckerberg focused on the original project. He started a website for his classmates, where people began to share their comments about the project.
The next semester, in January 2004, Zuckerberg began writing code for the new website. He was inspired, he said, by an editorial in Harvard Crimson about the Face mash incident. On February 4, 2004, Zuckerberg launched The Facebook at thefacebook.com.
Six days after the site launched, three Harvard undergraduates – Cameron Winklevoss, Tyler Winklevoss and Divya Narendra – accused Zuckerberg of deliberately misleading them into thinking he would help them create the social network HarvardConnection.com, but instead Mark built a competing product using their ideas. They complained to the university newspaper Harvard Crimson, and it launched an investigation. A lawsuit was subsequently filed against Zuckerberg.
Membership in the social network was initially limited to Harvard University students, and within the first month more than half of Harvard's students were registered on it. Zuckerberg was soon joined by Eduardo Saverin (CFO), Dustin Moskovitz (programmer), Andrew McCollum (artist), and Chris Hughes to help promote the site. In March 2004, Facebook's audience was expanded to Stanford, Columbia University, and Yale. It later opened at other Ivy League universities, Boston University, New York University, Massachusetts Institute of Technology, Tufts University, and then most universities in Canada and the United States.
Palo Alto headquarters
In June 2004, Facebook moves to Palo Alto, California. Before moving, Zuckerberg and Saverin meet Sean Parker at a Chinese restaurant in Manhattan. A few weeks later they bump into each other already in Palo Alto. In mid-2004 Facebook is incorporated as a company and Parker becomes its first president. In the same month the company received its first investment from PayPal founder Peter Thiel. Sean was the one who found the first investors for Facebook: Peter Thiel and Reed Hoffman, and in the process of receiving the investment, he got Mark to keep 3 of the 5 seats on the board of directors. According to Thiel, Sean was the first to see the potential in the company and "if Mark had any doubts for even a second, Sean immediately cut them off. In 2005, Parker left the company. Despite this, he remains involved in the development of Facebook and meets regularly with Zuckerberg.
In 2005, the company removed the article The form its name after purchasing the domain name facebook.com for $200,000.
On September 26, 2006, access to the social network became open to every Internet user over the age of 13 with an e-mail address.
On October 24, 2007, Microsoft announced the purchase of 1.6% of Facebook for $240 million, valuing the entire company at $15 billion. Microsoft was given the rights to post international ads on Facebook. In October 2008, Facebook announced the opening of its international headquarters in Dublin. In September 2009, earnings were announced for the first time. In November 2010, based on data from Second Market Inc, the company was valued at $41 billion (slightly higher than eBay). Thus, Facebook has become the third largest Internet company in the U.S. (after Google and Amazon). On January 2, 2011, according to The New York Times, Facebook's value reached $50 billion. On May 18, 2012, an IPO was held.
Facebook's traffic grew steadily after 2009. On March 13, 2010, Facebook had more visitors than Google. Facebook was also the top social network in eight separate markets in the Philippines, Australia, Indonesia, Malaysia, Singapore, New Zealand, Hong Kong and Vietnam, while other brands held leading positions only in separate markets, including Google-owned Orkut in India, Mixi.jp in Japan, CyWorld in South Korea and Yahoo! Wretch.cc product in Taiwan
2009
On June 13, 2009 users got an opportunity to choose the address of their page (www.facebook.com/), while in many other social networks the user can only get to his page by its identifier (on Facebook the user is initially given a page with the address http://www.facebook.com/profile.php?id=).
On July 5, 2010 users got the function to put statuses about their thoughts
Facebook at Ad-tech 2010
2010
September 30, 2010 the company signed an agreement with the Internet telephony service Skype, under which it plans to integrate it into the social network.
On October 7, a new group interface, written from scratch, was unveiled. The developers expect that the innovation will allow faster and safer exchange of information between a limited circle of people (buddies, colleagues, family, etc.). Among the features of the new groups: the ability to edit documents together, group chat, publishing messages by e-mail.
On the night of November 15-16, the head of Facebook, Mark Zuckerberg, officially announced the launch of the company's own e-mail service during a presentation.
2011
On January 16, 2011, at the 86th Golden Globe Film Awards, David Fincher's The Social Network, about the story of Facebook's creation, won Best Drama Film of 2010. The film also won three Academy Awards – for Best Editing, Music and Adapted Screenplay.
On July 6, at a presentation, Mark Zuckerberg announced the launch of video chatting on the Skype platform.
On September 22, at the F8 Conference, Mark Zuckerberg introduced a new service, Timeline.
In 2011, a group of hackers calling themselves "Anonymous" threatened to destroy Facebook social network on November 11. However, the threat was not carried out. Information later emerged that the threats were not from the entire group, but from individual members.
On November 18, Facebook and Skype announced calls from the audio and video calling platform to the social network.
2012
On February 16, 2012, it became known that Facebook would provide a function to confirm the profiles of popular users. At the same time, the network administration itself will decide who will be offered to confirm his account.
On April 9, 2012, Facebook announced the acquisition of the Instagram photo service for $1 billion. Instagram was launched in October 2010 and until April 2012 was only available as an iPhone, iPad and iPod app. By the end of March 2012, the number of users of the photo service had reached 30 million people. As noted in a press release from Facebook, the cost of the deal was about a billion dollars. The deal is expected to be closed by the end of June. This is the first takeover of such a scale by Facebook. Facebook will transfer $300 million to the owners of the photo service and transfer about 23 million of its shares. In addition, the social network has undertaken in case of failure of the deal to pay Instagram's penalty of $ 200 million.
On April 23, 2012 it became known that Microsoft will sell social network Facebook part of the patents acquired from the Internet holding company AOL. Of the 925 patents and patent applications that AOL will transfer to Microsoft, Facebook will receive about 650. The social network will pay $550 million for it. The remaining 275 patents and applications from Microsoft'a Facebook will be able to use on the terms of the license. After the deal Facebook's patent portfolio will number about 1,460 patents and applications, according to blog TechCrunch. 60 of them – the social network's own patents, and another 750 bought from IBM. Facebook, presumably, will use purchased patents in a lawsuit with Yahoo! In February 2012 Yahoo! accused the social network in violation of its 10 patents, including those related to online advertising. Facebook in early April, filed a counterclaim to the holding company, but in July 2012 between the companies signed a settlement agreement, which put an end to all disputes and disagreements between companies. According to the terms of this agreement, both companies will represent to each other the mutual licensing of Internet technologies.
On May 18, 2012, Facebook issued its shares in the IPO on the NASDAQ stock exchange at $38 per share, the upper limit of the price range announced by the company a few days ago (the lower limit was $34). It turns out that the entire social network is valued at $104 billion (including shares to be issued in the future), and the amount raised – $18.4 billion (taking into account the option for the underwriter banks – if it will be realized). The company itself and its shareholders raised $16 billion. A total of 421.2 million shares of Facebook as part of the IPO were sold, of which 180 million securities were sold by the company, while 241.23 million – its shareholders. Facebook IPO is the largest placement of technology companies and the largest in the U.S. since the placement of Visa, which raised $ 19.7 billion in 2008.
Three months later, by August 18, 2012, Facebook's share price had fallen to $19, thus lowering the company's market value by half since it went public in May. The reason for such a fall, according to experts, was the doubts of investors about Facebook's clear strategy for further development.
On October 4, Mark Zuckerberg announced on his page about the appearance of the billionth user. Thus, Facebook is the only social network in the world with the audience of over 1 billion people, i.e. every 7th inhabitant of the planet is registered in Facebook. The only main competitors of Facebook in the global market are Twitter and Google+, which lag behind by more than half a billion users.
On November 15, Facebook allowed users of its mobile version to use the Share button.
2013
On January 15, 2013, Mark Zuckerberg convened a press conference at the company's headquarters, where he introduced the new Graph Search feature, which allows you to efficiently and quickly find multimedia content within the social network itself. The main emphasis in the promotion of the system is placed on respect for privacy – with the help of the search engine can not be found those materials, which are restricted for viewing the content of friends and acquaintances of the user. The search system will be available in testing mode for several hundreds of thousands of Facebook users, and will be available only in English so far; full-scale implementation of the search engine may take a long time.
At the end of January 2013, the social network published its financial statements, which showed a decrease of the company's net profit by 95%. The fourth quarter of 2012, the profit was $ 64 million, and as a result this amount was 5 times less than the amount received for the same period in 2011, in which the company was able to get $ 302 million.
On April 4, 2013, Facebook announced its platform for Android smartphones – Facebook Home.
On April 12, 2013, Facebook Home, a mobile platform, was released.
2014
April 21 – a revamped Facebook.
On July 22, the social network launched its "Saved" service, allowing users to add content on the social network to a special list of content they would like to see later.
On October 7, Facebook announced the launch of a hyperlocal advertising model, which should allow store owners to show ads on the phones and web browsers of users in close proximity to their respective outlets, within a radius of 1 mile. It was reported that such an option would first be introduced in the U.S. and then worldwide.
In late October, Facebook also became available through the anonymous Tor network via a .onion address.
2015
On June 1, Facebook introduced support for OpenPGP. Users now have the ability to place their public key on their page and enable its use to encrypt email notifications that Facebook sends to the user.
On Monday, August 24, Facebook crossed the one billion user mark for the first time. Announcing the event, the social network's founder Mark Zuckerberg said the following words: "This means that one in seven people on earth has used Facebook to communicate with friends and family. This is just the beginning for bringing the whole world together," Zuckerberg wrote.
According to a report released in June 2015, the social network has an average daily audience of 968 million users. Of these, 844 million users use mobile devices to access the social network.
Facebook's monthly audience is about 1.5 billion users. The company reached the mark of one billion registered users in 2012.
On December 21, Facebook launched in test mode support for photos with video elements created with iPhone 6s and iPhone 6s Plus
2017
In March 2017, Facebook followed Instagram in introducing Snapchat functionality. Facebook's mobile app now has the ability to capture stories that disappear over time. This feature is only available on iOS and Android mobile devices.
In 2017, Facebook remains the most popular social network in the world. The size of its monthly audience is 1.968 billion people.
In 2017, a new service was launched on Facebook for natural disasters – special maps that will help identify the location of victims. The project was launched with the assistance of UNICEF, the International Federation of Red Cross and Red Crescent Societies and the World Food Program.
In June 2017, it became known that the management of the social network decided to pay for news. In addition, discussions are underway about a payment format in which users will be able to read a certain number of materials per month for free, and if this number is exceeded, to make a payment.
In June, Facebook added a new feature that allows users to attach GIF animations to comments. Users can't upload their own "gifs," but they can choose animation files from a database provided by the social network.
In 2017, Facebook increased Mark Zuckerberg's security spending by 1.5 times the 2016 figure, from $5.8 million to $9 million.
2019
On March 6, Mark Zuckerberg announced plans to introduce end-to-end encryption for users' personal messages across all of the company's platforms.
On March 13, the company suffered the largest outage in history, lasting about 10 hours. During that time, Facebook, as well as the company's Instagram, Messenger and WhatsApp services, were inaccessible for many countries around the world. The problems arose due to a "change in server configuration."
In the U.S., Facebook is under criminal investigation because of a number of deals made with Apple, Amazon and other major companies; the cooperation involved the transfer of personal data of users, including a list of friends, contact information and even private messages to the companies without the knowledge of users.
On March 19, 2019, it was revealed that Facebook was developing its own gaming platform, Facebook Gaming. A beta version of the app is already available on Google Play.
On April 16, 2019, Roskomnadzor gave Facebook nine months to localize Russian user data in Russia in accordance with the law on personal data.
April 28, 2019 Facebook gave a team of researchers unprecedented access to data to study the impact of social media on elections and democracy.
On June 18, 2019, Facebook announced that it would release its own cryptocurrency called Libra by 2020.
On December 4, 2019, the data of 267 million Facebook users leaked into the public domain. The database, which the attackers posted online, contained the names, phone numbers, and account IDs of social network users.
2020
In September, the social network completely switched to a new interface design. A dark mode also appeared.
2021
At the beginning of April 2021 it became known about the largest leak of user data in the history of the company. On one of the hackers' forums on the Internet, personal data of over 533 mln Facebook users from 106 countries became freely available. The leakage affected Russian users as well: the personal data of almost 10 million of them were made available.
In April 2021, it became known that the corporation launched in the test mode the Hotline question and answer service, the functionality of which resembles a mixture of Clubhouse and Instagram Live.
On October 5, 2021, Facebook's global outages were recorded, leading to a drop in the company's shares.
On October 28, 2021, Facebook changed its name to Meta
Interesting Facts
Arrange-boxes.svg
This section is an unordered list of various facts about the subject of the article.
Please put the information into an encyclopedic form and scatter it around the appropriate sections of the article. According to the decision of the Wikipedia Arbitration Committee, lists should preferably be based on secondary, generalizable authoritative sources containing the criteria for inclusion of items in the list.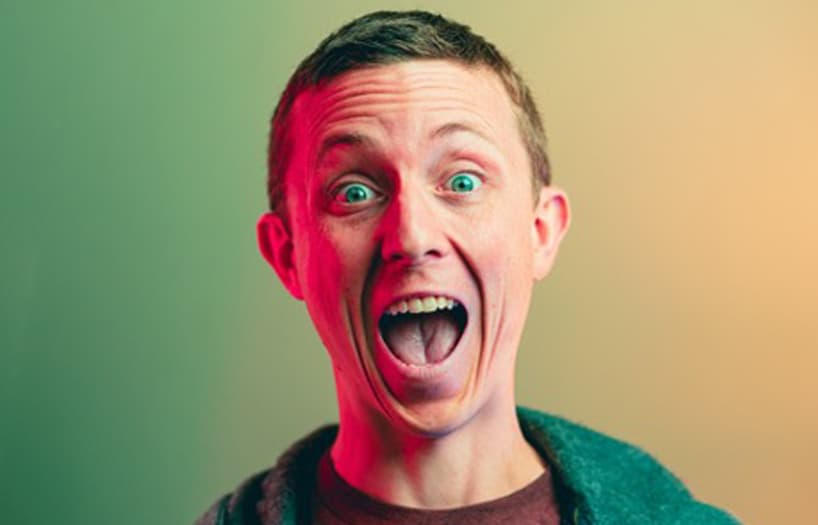 One of the participants in the revolution in Egypt named his daughter Facebook Jamal Ibrahim. In this way, he paid tribute to the social network that played an important role in the Egyptian revolution.
In 2010, American businessman Paul Chelia claimed a 50 percent stake in Facebook, based on a development contract allegedly signed with its founder Mark Zuckerberg (see article about the plaintiff).
According to Consumer Reports magazine as of May 2011, about 7.5 million children under the age of 13 are registered on Facebook, which violates its terms of use. Instead of actively resisting, Mark Zuckerberg decided to allow them to sign up, stating, "My philosophy is to start education as early as possible," although some organizations and many users have opposed his decision, citing the presence of pedophiles, attacks on privacy, common sense and other reasons.
According to a study published in 2011 in Computers in Human Behavior #5, Facebook users found more signs of narcissism and exhibitionism than those who do not use it. According to the researchers, the social network contributes to the narcissistic individual's need for self-promotion and demonstrative behavior.
Facebook has announced the construction of a new processing and storage center. It will operate entirely on wind power.
In November 2015, after a series of terrorist attacks in France, Facebook's French mobile app introduced the "I'm Safe" feature. The function allows you to tell your Facebook friends that your life is not in danger (although the function itself has existed since October 2014, before the events in Paris it was only used in natural disaster areas. After the Paris attacks, the feature was used for all emergencies.
In 2015, Facebook was the leader in terms of mentions among all social networks in the Russian media. According to monitoring and analysis data, traditional media in Russia mentioned Facebook more than 430 thousand times.
In 2016, Facebook announced the filing of a patent for the development of emoji based on user photos.
In 2016, it also announced a joint project with Microsoft Corporation, MAREA, which aims to lay a cable along the bottom of the Atlantic Ocean from the United States to Spain. As the parties believe, this will improve the Internet infrastructure. The estimated cost of the project is $15 billion.
In 2016, Facebook executives said that in the future they would not rule out paying royalties to bloggers who create interesting content.
On June 6, 2017, the British Publication the Times reported that Facebook plans to use artificial intelligence to analyze users' emotions online. The emotion recognition system is based on analyzing typing speed, frequency of font changes, and the use of emoticons