TikTok
"TikTok is a short video creation and viewing service owned by the Beijing-based company ByteDance". Launched in 2018, the international version is the leading video platform for short videos in China and is becoming increasingly popular in other countries, becoming one of the fastest growing and most downloadable apps.
In China, it is known as "Douyin" (抖音, pinyin Dǒuyīn). "TikTok" and "Douin" are essentially the same application, but they operate on separate servers in accordance with China's censorship restrictions. TikTok has offices in Los Angeles, New York, London, Paris, Moscow, Berlin, Dubai, Mumbai, Jakarta, Seoul and Tokyo.
The app has over 1 billion users from 150 countries. In China, where the app is most popular, 60% of users are in the 25-44 age range, and outside of China, 43% of users are over 24. In 2019, on average, Russian users viewed 16.25 billion and posted 20.83 million videos each month; shared 23 million and liked 1.62 billion videos. In September 2021, TikTok's monthly audience exceeded 1 billion people.
We tell you what TikTok is, how to use it and what you need to do to get into recommendations and earn money.
You'll learn:
– What TikTok is and how to use it.
– What's popular in TikTok.
– How to Capture Video.
– User Characteristics
– Viral songs
– Age restrictions
– Monetization
– User Earnings
– Why Tik Tok annoys users
– History
– Illegal data collection
– The ban on the use of the
U.S
– Sale of the U.S. segment of TikTok
– Stealing code from public domain programs
– Criticism
– Rules and who is not allowed to have a TikTok account
– What are the dangers of Tik Tok and how to keep your child safe in this app.?
– Settings to help make the TikTok app safer for your child:
– Of the TikTok chips:
What is TikTok?
TikTok is an app for creating and sharing short videos that is available in 155 countries and 75 languages. The global audience of TikTok is about 500 million people (Datareportal, 2019), the number of active users of the Chinese version of the app Douyin in January 2020 exceeded 400 million. According to Globalwebindex, 41% of TikTok users are between the ages of 16 and 24. 55.6% of users are male and 44.4% are female.
In early 2019, TikTok was the third most downloaded app in the world. It was downloaded 33 million times from the App Store alone (Sensor Tower, 2019), far surpassing YouTube, Instagram, WhatsApp and Facebook Messenger.
According to App Annie, TikTok was the fastest-growing social network in Russia. In 2019, Russians spent 860 percent more time (55 million hours in a year) on TikTok than last year.
How to use TikTok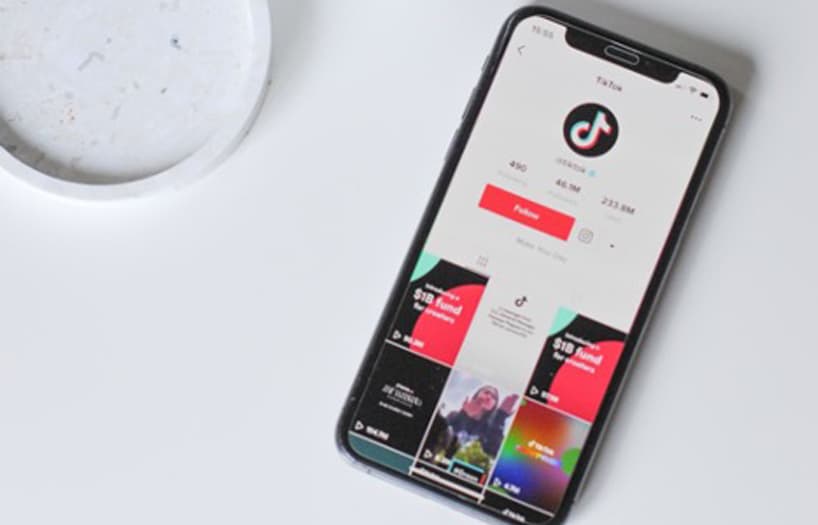 First, you need to download the TikTok app (for example, in the App Store or Google Play). Then register (registration is available only for users 13+ years old). You can do this in two ways: create a new account (by entering your email or phone number) or by logging in through Facebook, VK, or Google. On the "Home" page you will see a feed of videos from authors from Russia and other countries. The more videos a user watches, the more content matches his interests. Inappropriate content or users who don't follow the rules can be complained about.
The account can be made private (in the "Privacy" settings), that is, you can prohibit other users from finding it in the recommendations, downloading your videos, and so on. For those who go to social networks with a head, in TikTok there is a mode of time limitation. With it, you can choose how much time you're willing to spend in the app: 40, 60, 90 or 120 minutes.
How old is TikTok?
The TikTok app appeared in 2016 in China, where it is known as Douyin. Its creator is IT company ByteDance. In November 2017, ByteDance bought video creation service Musical.ly for $1 billion, combining 100 million users from Europe and the U.S. with 500 million from Asia.
TikTok videos.
Videos in TikTok are vertical. Users have numerous filters, animations, masks and other special effects at their disposal. One of your favorite pastimes is creating music videos with lip syncing (lip-syncing your lips to the sound). To do this, an excerpt of a song is selected from the application's database, which can be integrated into the video. TikTok users also dance, joke, play sports, or simply record snippets of life. All in all, you can find completely diverse content here.
Another TikTok gimmick is hashtag chelongs – thematic tasks that inspire users to shoot creative content: "use the new #bigmouth sticker and act surprised", "share #chefpot videos and show how your pet helped you cook all kinds of delicious things" and so on. Challenges can also be run by users themselves. For example, Jimmy Fallon's #TumbleweedChallenge suggested that people roll around on the floor like a tumbleweed. There are now more than 14,000 videos on this hashtag. You can see what's popular right now in the "Trending" section, and in "Interesting" you can get suggestions from the network itself.
How to Capture Video
Click the "+" button at the bottom of the screen, then the icon in the right corner to load a video from your gallery. At this point you can trim the audio track, adjust the volume, select a different sound, or change the filter.
To capture a video, you need to click on the red button. You can divide the video into several short videos. The timing of the video should be between 15 and 60 seconds. There is a timer on the right side of the screen that you can set for 3 or 10 seconds. You can also adjust the video speed, use filters, stickers, special effects, and of course music.
How to delete a video
Select a video to delete and press the three white dots in viewing mode. From the drop-down menu, select the trash can icon – Delete.
How to download video
Go to the post with the video you want to download. Click the "share" arrow (to the right) and then "download video."
Key Features
The "TikTok" mobile app allows users to create short videos of themselves that often contain music in the background, can be sped up, slowed down or edited with a filter. To create a music video with the app, users can select background music from a wide range of music genres, edit with a filter, and record a 15-second speed-adjusted video before uploading it to share with others on "TikTok" or other social platforms[16]. They can also shoot short videos with video timing in relation to a popular song.
One mode, "reaction," allows users to film their reaction to another video, creating a virtual screen overlaying the video of the reaction itself[17]. Another mode, "duet", allows users to stitch two videos together horizontally, a feature that has been available since musical.ly[18].
The app allows users to make their account "private". In such accounts, the videos uploaded to "TikTok" can be viewed only by the list of people who are allowed to view them by the owner of the account, the rest of them are not visible[19]. Users can choose whether all users or only their "friends" can interact with them through the app via comments, messages, or videos in "reaction" or "duet" mode[17][19]. Users can also designate an individual video as "public," "friends only," or "private," regardless of whether the account is "private" or not.
The "recommendations" page on TikTok is a stream of recommended videos for users, based on the user's previous actions and likes. According to TikTok's policy, videos are only included in "recommendations" if their authors are at least 16 years old. Users under the age of 16 will not be displayed on the "recommendations" page, under sounds, or under any hashtags[20].
Users can also add videos, hashtags, filters, and sounds to their "saved" section. This section is only visible to the user in their profile, allowing them to return to any video, hashtag, filter, or sound they previously saved.
"TikTok uses artificial intelligence to analyze users' interests and preferences through their interaction with content and display a personalized content feed to each user[21][22].
User Characteristics
Demographics
In the United States, 52% of TikTok users are iPhone users. While TikTok is gender-neutral, 44% of TikTok users are women and 56% are men. TikTok shows that 43% of new users are from India. TikTok has proven to appeal to the younger generation, as 41% of its users are between the ages of 16 and 24. Among these users, 90% use the app daily.
Engagement
TikTok's user engagement rate is approximately 29%. As of July 2018, TikTok users were spending an average of 52 minutes per day on the app. "ByteDance stated that users in the United States open the app eight times a day or more, and the duration of individual sessions on the app is highest at 4.9 minutes.
Trends
There are many trends in TikTok, including memes, songs with backing tracks by famous artists, and comedy videos. Most of these have emerged through the "Duet" feature, which allows users to add their own video to an existing video with original audio.
Trends are displayed on the research page on TikTok or on the search page. The page includes hashtags.
In June 2019, the company introduced the hashtag #EduTok, which received 37 billion views. Following this, the company began a partnership with Edtech to create educational content on the platform.
Viral songs
The app launched numerous viral trends and brought popularity to many songs and artists around the world, making it popular among celebrities as a social influence tool as well. Studies have shown that in just one year the number of short video clips in China has increased by 94.79 million.
The most famous viral TikTok meme in the Western world in 2018 was "Hit or miss" from iLOVEFRiDAY's "Mia Khalifa" segment (2018), which was used in more than four million TikTok videos and helped win over a wider Western audience.
TikTok is believed to have been a major factor in making Lil Nas X's "Old Town Road" one of the most popular songs of 2019.
Other songs that have gained popularity due to their success on TikTok are Arizona Zervas' "Roxanne," bbno$'s "Lalala," Ashnikko's "Stupid," Ant Saunders' "Yellow Hearts," Lizzo's "Truth Hurts," and Lil Mosey's "Blueberry Faygo." The platform, however, has received some criticism for the lack of royalties to artists whose music is used on their platform.
Age restrictions
In September 2021 the owner of the service released an update to the app for the Chinese version of TikTok, the Douyin app, which began blocking access to the app for Chinese users of the service under 14 years old, if they spent more than 40 minutes a day in the app. In addition, the time for children to use the app was set from 6 a.m. to 10 p.m.
Trends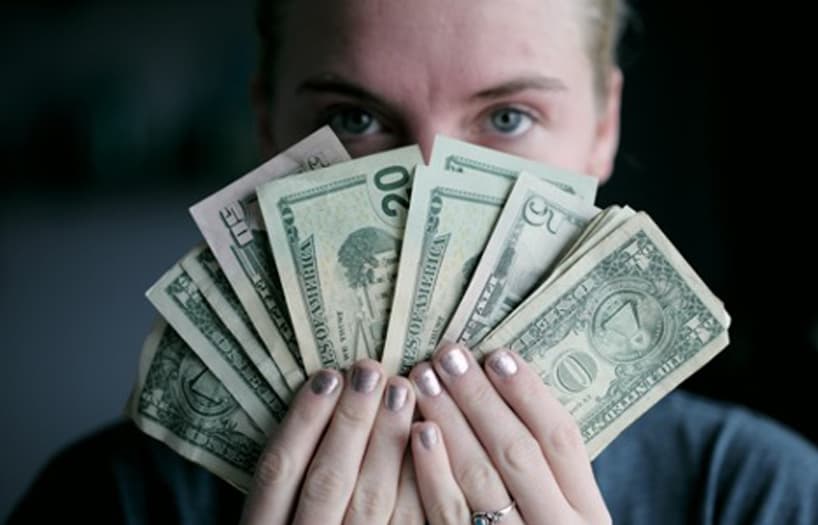 Bloomberg reported in October 2018 that ByteDance had yet to turn a profit, though its 2018 revenue target was more than $7 billion. There have been rumors for months that the company plans to go public[source not shown 659 days].
TikTok offers in-app coin purchases ranging from 100 for $0.99 to 10,000 for $99.99. Users can give coins to their favorite creators, who in turn can exchange them for digital gifts.
Mobile app marketplace data company Sensor Tower reported that TikTok users worldwide spent $3.5 million on in-app purchases during October 2018, nearly four times as much as in October 2017[source not shown 659 days].
Digiday reported that agencies may also start advertising on TikTok, given its explosive popularity. According to Nanjing Marketing Group, China's version of TikTok, Douyin, offers splash ads that can cost up to 1 million yuan (about $150,000) for a single day, and newsfeed ads for 30 yuan (about $4) per click. Brands such as Pizza Hut have run such campaigns[40].
User Earnings
On August 6, 2020, Forbes released its first ranking of the highest-paid TikTok stars, which showed a maximum income of $5 million in 12 months (June 2019 to June 2020).
How to earn at TikTok. There are several ways to make your profile not only interesting, but also profitable. Earnings opportunities in TikTok: Contract with a performer to promote his music. You just need to record a video to the author's work and get paid. Advertising a specific product or firm live on air. Creation of original greeting video cards. Keeping the broadcast (stream) and receiving donates (paid stickers that can be cashed in) from users. Ordering advertising brands and trademarks. Collaboration with bloggers. Services to gain subscribers and likes. Similar social networks TikTok is not the only platform where you can create videos, add special effects and share videos with friends. There are also analogues of this social network in app stores:
Likee – a service for creating videos with additional special effects.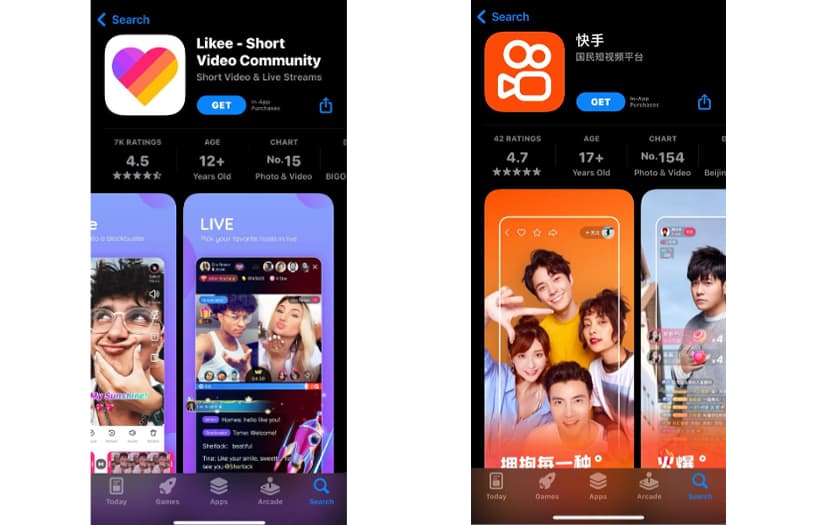 Kwai – is a popular application in Asian countries. The functionality is similar to Tik Tok. You can shoot clips and post them to your profile.
Vigo Vide – is another social network that allows you to create videos and slideshows.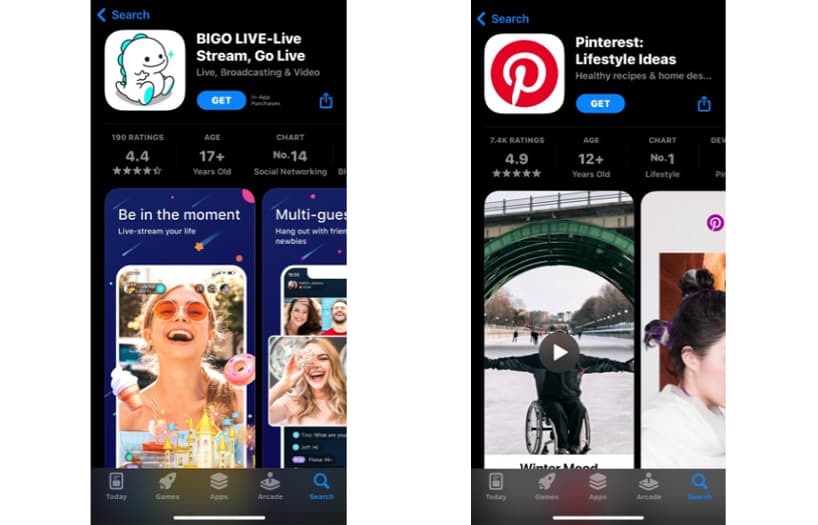 Update: closed due to a lot of competition.
Pinterest – is a popular app among creative people who are looking for inspiration. It features interesting and quality content.
4shared – creating videos and then storing files in the cloud.
Quik – a social network that allows you to edit and share videos from your GoPro camera in the app itself.
Why Tik Tok annoys users
Tik Tok began to annoy users because of annoying ads and silly memes. It is believed that the main audience of the app is teenagers from 14 to 21 years old. And most videos are lip-synching and dancing to music. The app has a lot of potential, though. It shares many features with Intsagram. And there are even advantages – taken stories are not lost, they can be viewed at any time.
History
The social network "Douyin" was launched by the Chinese company ByteDance in September 2016. Later, a copy of this app was released for the international market called TikTok. This allowed the company to grow globally without violating the laws of its country. On November 9, 2017, ByteDance acquired the social network musical.ly and merged it with TikTok on August 2, 2018.
The app had revenues of $200 million to $300 million in 2019, and the company projected $1 billion and $6 billion in 2020 and 2021.
TikTok became the most downloaded app in 2020 worldwide.
In June 2021, the service overtook YouTube for the first time in terms of average video viewing time and depth in the UK and US.
In 2021, TikTok became the most visited Internet resource in the world according to Cloudflare, surpassing Google and Facebook.
Illegal data collection
In February 2018, TikTok was caught in the U.S. for illegally collecting data from children under 13 without their parents' consent. The developers were fined $5.7 million; the decision to impose penalties for violating the Children's Online Privacy Protection Act (COPPA) was made by the U.S. Federal Trade Commission.
Until the fall of 2019, TikTok collected unique data from mobile devices that allowed the app to track users online while circumventing Android's privacy protections.
The ban on the use of the U.S
In late December 2019, the U.S. Army banned its service members from using the TikTok app because U.S. authorities suspect the app of stealing user data. The decision was made in connection with a warning issued by the U.S. Department of Defense on December 16, 2019 about the dangers of this social networking site. On January 4, 2020, the U.S. Department of State and the U.S. Department of Homeland Security banned their employees from using TikTok on official devices.
In mid-July 2020, the Financial Times reported that the White House was considering blacklisting TikTok in order to avoid the transfer of personal data of U.S. citizens to China. If this happens, U.S. companies (including Apple) will not be able to provide TikTok on their platforms to install software updates.
On July 3, 2020, US President Donald Trump announced that the TikTok app would stop operating in the US starting September 15 unless Microsoft or another US company buys it. Chinese Foreign Ministry spokesman Wang Wenbin said that the U.S. uses political pressure tools to make it difficult for Chinese companies to operate in its territory. On August 7, the U.S. Senate approved a bill to ban the TikTok app for the country's government agencies. On the same day, U.S. President Donald Trump signed an executive order banning any transactions with TikTok owner ByteDance and its subsidiaries, ByteDance in turn announced its intention to challenge the executive order in the Southern District of California court.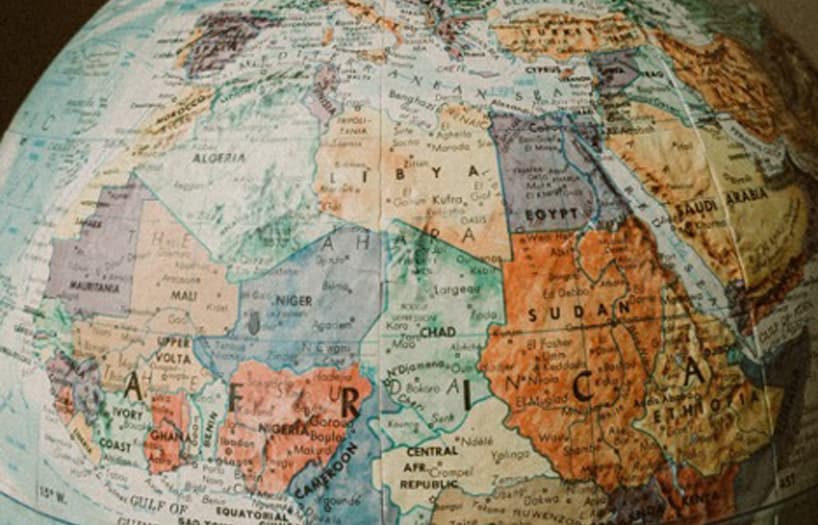 India
In June 2020, the Indian government imposed a ban on the use of the TikTok service in India. The service was included on a list of 58 Chinese apps that the Indian government deemed "violating the territorial integrity of the country.
Indonesia
On July 3, 2018, TikTok was blocked in Indonesia after the Indonesian government accused TikTok of distributing pornography, inappropriate content, and blasphemy. Rudiantra, Indonesia's minister of communications and information, said: "There is a lot of negative and harmful content on the app, especially for children," and added that "as soon as TikTok can give us assurances that they can maintain clean content, it can be reopened."TikTok soon responded quickly, promising to bring in 20 employees to censor TikTok content in Indonesia and 8 days later the blocking was lifted.
Bangladesh
On July 3, 2018, TikTok was blocked in Indonesia after the Indonesian government accused TikTok of distributing pornography, inappropriate content, and blasphemy. Rudiantra, Indonesia's minister of communications and information, said: "There is a lot of negative and harmful content on the app, especially for children," and added that "as soon as TikTok can give us assurances that they can maintain clean content, it can be reopened."TikTok soon responded quickly, promising to bring in 20 employees to censor TikTok content in Indonesia and 8 days later the blocking was lifted.
Bangladesh
In November 2018, the Bangladeshi government blocked Internet access for the TikTok app as part of Bangladesh's fight to remove pornography and gambling sites. "I want to create a safe and secure Internet for all Bangladeshis, including children. And this is my war against pornography. And it will be a continuous war." said Mustafa Jabbar, a Bangladesh Post and Communications Officer.
In August 2020, the Bangladeshi government demanded that TikTok remove 10 videos uploaded from Bangladesh from the platform. "TikTok told the government that it would remove offensive videos uploaded from Bangladesh," said the Bangladesh Minister of Posts and Telecommunications. As a result, the Bangladeshi government lifted the ban on TikTok.
In June 2021, the human rights organization Law and Life Foundation sent a legal notice to the government of Bangladesh demanding that "dangerous and harmful" apps and games such as TikTok, PUBG and Free Fire be banned. but received no response. Shortly thereafter, lawyers for the Law and Life Foundation filed a petition with the Dhaka High Court, sharing the organization's concerns. In August 2020, the Dhaka High Court urged the government of Bangladesh to ban "dangerous and harmful" apps such as TikTok, PUBG and Free Fire to "save children and teenagers from moral and social degradation.
Armenia
In October 2020, TikTok users in Armenia reported a loss of functionality of the app, although it has not been confirmed whether this was the result of any Armenian government intervention in response to the app users' use of Azerbaijani sources to spread disinformation during the Second Karabakh War.
Azerbaijan
On September 27, 2020, citizens of Azerbaijan noticed restrictions on social media on multiple platforms, including TikTok, Facebook, Twitter, LinkedIn, YouTube, and others. NetBlocks confirmed restrictions on social media and Twitter platforms. According to Azerbaijan's Ministry of Transport, Communications and Technology, the restrictions were imposed in an attempt to prevent large-scale provocations by Armenia during the prolonged Second Karabakh War.
Pakistan
In the 15 months to November 2021[edit] The Pakistan Telecommunication Authority (PTA) imposed and lifted four bans on TikTok.
In October 2020, Pakistan ordered TikTok banned for immoral, obscene, and vulgar content. The ban was lifted ten days after ByteDance said it would remove unwanted TikTok content and block users who uploaded illegal content.
In March 2021, the provincial court, a Peshawar High Court ruling, responded to a petition filed by a resident of Punjab province. The petition stated that the TikTok platform was being used to promote crime and glorify the use of drugs and weapons. in its short videos and called on the PTA to ban the app again. According to Sara Ali Khan, legal representative of the Punjab resident, the PTA announced that TikTok has not adequately proven its ability to moderate immoral and obscene content. Even with the removal of over 6 million videos between January 2021 and March 2021, the PTA remained dissatisfied and banned the app entirely. The PTA lifted the ban in April 2021 after TikTok assured them that it would "filter and moderate content."
On June 28, 2021, a Sindh High Court Order called on the PTA to reinstate the ban on TikTok for allegedly "spreading immorality and obscenity."[80] On June 30, 2021, the PTA announced that it had again blocked citizens from accessing the video-sharing app. Three days later, the court reversed its decision.
On July 20, 2021, the PTA imposed a ban on TikTok due to the continued presence of inappropriate content on the platform and the failure to remove such content. According to a statement by the PTA, "As a result of continued engagement, the platform's senior management has assured the PTA of its commitment to take the necessary steps to control illegal content in accordance with local laws and community norms. "Consequently, on November 19, 2021, the PTA agreed to act quickly and once again lift the fourth TikTok ban within Pakistan. The PTA tweeted that it would continue to monitor the platform to ensure that illegal content contrary to Pakistani law and societal values would not be shared.
Russia
On March 6, 2022, TikTok temporarily suspended Russian users from uploading videos and hosting live broadcasts. The reason for this was the law on "fakes," signed by the Russian president on March 4. In a statement, the company said the following: "The safety of our employees and users remains our top priority. In light of Russia's new 'fake news' law, we have no choice but to suspend live streaming and downloads of new content for our video service while we study the security implications of this law."[84]
Sale of the U.S. segment of TikTok
Negotiations to buy the U.S. segment of TikTok with the Chinese company ByteDance, which owns the social network, were conducted in July and August 2020 by the American corporation Microsoft. According to the CNBC television network, "the deal could be estimated at $10 billion to $30 billion, «according to the British newspaper Guardian, the amount of the potential deal was estimated even higher – up to $50 billion (which would exceed the largest purchase in the history of the American company – the 2016 acquisition of LinkedIn for $26 billion). However, in early August, the owner of the social network denied media reports that the entire social network (not just its U.S. segment) could be bought by Microsoft.
In early August, preliminary talks about the possible merger of its microblogging service with the social network TikTok were also held by the American company Twitter. The head of Google Sundar Pichai ruled out the possibility of his company buying TikTok.
On August 18, it became known that preliminary talks about the purchase of the TikTok application in the United States, Canada, Australia and New Zealand were held by the American software corporation Oracle. On August 27, a joint proposal to acquire the U.S. division of the social network TikTok was officially made by Oracle and Microsoft, whose partner is the largest U.S. department store chain Walmart. The owner of the social network demanded almost $30 billion for the U.S. segment of TikTok, but potential buyers considered this price too high. Negotiations over the deal were complicated by questions about technology transfer, as Chinese authorities have tightened restrictions on the export of technology related to artificial intelligence.
On September 10, it was reported that ByteDance might not have time to sell TikTok before U.S. restrictions on transactions with it took effect, but Donald Trump clarified the same day that he would not extend the deadline for the TikTok sale.
On September 13, ByteDance rejected Microsoft's bid to buy the U.S. segment of TikTok and chose Oracle as the buyer. The U.S. Treasury Department accepted the purchase offer for review, specifying that "the deadline for a decision on the transaction is September 20, 2020." ByteDance agreed to give Oracle the source code for the application and software for the U.S. segment of TikTok. On September 20, Donald Trump said that he approved the deal, but only on the condition that Oracle and Walmart gain full control of the U.S. segment of the social network. According to the media, another – unofficial – condition of Trump was the transfer of $5 billion by Oracle and Walmart to the American Educational Foundation.
On September 21, it was reported that as part of the deal TikTok was creating a new company with U.S. jurisdiction and headquarters in the United States called TikTok Global, which would be responsible for providing all TikTok services to users in the United States and most users in other countries around the world. The majority of the new company's shares will be owned by U.S. investors (including Oracle and Walmart). And the co-owner of the new structure, Oracle, will become the cloud technology provider for the TikTok service as a whole.
After that, the U.S. Department of Commerce delayed for a week the entry into force of the TikTok download ban, which was supposed to start on September 20.
Stealing code from public domain programs
DE compilation of "TikTok Live Studio" application detected code theft from free video streaming project "OBS Studio", which is protected by GPLv2 license. DE compilation revealed direct references to OBS in TikTok Live Studio code. TikTok violated the license terms. The "TikTok Live Studio" download page has already been removed from TikTok's website, and the "OBS Studio" developers have expressed their willingness to resolve the conflict and establish a working relationship with TikTok under the terms of the GPL license.
Criticism
TikTok features many videos recorded to music tracks with obscene language.
The service has poor content moderation. Attempts by pedophiles to make contact with children, self-mutilation on camera, and overly explicit videos have been noted. Publication of videos on the app can lead to Internet trafficking.
The company has been accused of collaborating with Chinese authorities.
A study by a German data protection website found that TikTok installs browser trackers on your device. They track all of your online activity. According to ByteDance, these trackers were created to recognize and prevent "malicious browser behavior." However, they also allow TikTok to use fingerprinting techniques that give users a unique identifier. This allows TikTok to purposefully link data to user profiles.
In the first half of 2020, TikTok, according to its own transparency report, removed 711 pieces of content at the request of the governments of different countries, the leaders were Russia (296 deleted videos) and India (225, the social network was banned in July). The company does not disclose detailed statistics on the requests: it is not known which laws the Russian authorities were referring to when they demanded that the videos be removed. During a hearing at the British Parliamentary Committee on Digital Development and Culture, Theo Bertram, TikTok's Director of Government Relations and Public Policy in Europe, admitted to blocking LGBT content in Russia at the request of the authorities.
Rules and who is not allowed to have a TikTok account
What you need to pay attention to when learning about what TikTok is and how to use it:
Age restrictions: according to ByteDance's terms and conditions, children under the age of 13 cannot use the app
Live streaming is only available to users over the age of 16
Tik Tok live streaming is available to users with a subscriber audience of 1,000 or more
No violent or shocking content allowed
No discrimination of personality or statements that incite hatred and enmity are allowed
Nudity and sexual activity is prohibited
Impersonation, spamming, or other misleading content is not allowed
What are the dangers of Tik Tok and how to keep your child safe in this app.?
Since TikTok's inception, more and more parents have expressed concern about how safe Tic Toc is for children. The concerns are not unfounded – teenagers can safely watch videos of an obscene nature, as well as videos motivating them to repeat the dangerous actions posted by irresponsible users.
Another risk is adults with mental health issues who may try to reach out to children.
By default, all accounts are public, so anyone using the app can see what your child is sharing. However, only approved subscribers can send messages to them.
Kids may feel the urge to post videos outside of moral boundaries and censorship, and risk their health by performing unsafe stunts in order to get more subscribers or likes on videos, so it's important to talk to them about what they do, what they share, and with whom.
Settings to help make the TikTok app safer for your child:
Set a daily viewing time limit of no more than 2 hours per day
Set the account to private – only the account owner can see the video. Even then profile picture and description will be visible to all users
Set censorship restrictions
Set who can send messages, record duets, or comment on videos
New to the TikTok app in 2020 will be the following child safety settings:
Family Mode, a built-in feature designed for parents to help keep their children safe while using TikTok.
Changes to virtual gift policy: new policy allows only people over the age of 18 to buy, send or receive virtual gifts
Changes to direct messaging. Now only people 16 and older will be able to send and receive direct messages.
How to use – main functions and features
The main function is the function of shooting a 15-second clip:
With TikTok you shoot a video, trim it in the settings, choose a hit tune, apply filters, stickers, masks if necessary. You create a caption to your masterpiece, with hashtags and links to other users if you want, and upload the video to your feed. Everything is similar to the Instagram app.
Of the TikTok chips:
Duet – creating a video with another user. You choose another user's video (specially prepared by them, or a user you don't even know), add the video to your favorites, click "share," select the "duet" button and shoot your video. The result: half a screen of your video, half a screen of another user's video. You can do duets with a celebrity or a popular blogger, if the latter has no access to duets in their settings. You can duet with yourself by selecting a previously posted video. For example, post an episode from a cartoon and repeat the scene after the characters.
Tic Tac Duet examples.
Reaction is similar to Duet, but your participation will take place in a small window. Very similar to a WhatsApp conversation, where you see your interlocutor on the full screen and yourself in a small window. You can also choose an interesting clip and take a reaction to it.
Tic Tac reaction examples.
Challenges
When you open the "Interesting" tab, you'll see selections that are divided by popular hashtags. Clicking on a hashtag will bring up its description. For example: "Take a video and change your voice with sound effects from TikTok under the hashtag #voiceeffects." This is a Challenge. By completing the challenge, posting a video with the specified hashtag, you get into this collection. You are seen by many users. If they like your video, they like it or subscribe. Participating in Challenges is one of the main tools for promoting your Tic Tac account.
Viral – when users suggest an interesting task, and their followers perform the task and use this hashtag
For a better understanding of what TikTok is and how to use it, let's list the basic details of how it works:
To make videos for TikTok, tiktokers use the tools of both the app itself and the capabilities of third-party video processing programs.
Here's a small list of such programs:
Imovie (official iOS app)
Video Star
Noizz
Funimate
Effectum
Vizmato
Filmora Go (available on PC)
Alight Motion (complex, but one of the best)
What tiktokers mainly handle when creating videos:
SLOW MO video speeds – slowdowns, accelerations
creative transitions between frames ("jumping out of the body", disappearance, change of clothes and situations, etc.)
What effects are popular:
Shattering screen glass and clearing it of cracks,
tears in the eyes,
changing the background, and more.
Tip: If you are taking your first steps in Tik Tok and SMM and you need quality advice – how to shoot, how to get subscribers interested and reach the top, be sure to listen/read the Books:
Dean Movshovitz, "From Idea to Villain. Learning to Create Stories with Pixar" You'll learn how to create live conflict and make it work
Roman Shklovsky, "How to Shoot Video Alone in Travel and Beyond. Quick Start. A tutorial for beginners" – a book with techniques for proper shooting and good shots